VS Ice Hockey IT (Ice Time) program is designed to easily and accurately record and report the player substitutions and resulting ice time during the game. It features a modern user interface, internal error checking and robust reporting capabilities.
The program can be used to track both teams. But, considering the pace of the game, this is extremely difficult for one person to do accurately even with the assistance of a spotter. To solve this problem we have developed the companion ITA (Ice Time Assistant) program. This program runs on a second machine and is used by a second operator. As the ITA operator enters the substitutions, they are recorded on the IT machine automatically just as if they were entered on the one machine.
Additional highlites include: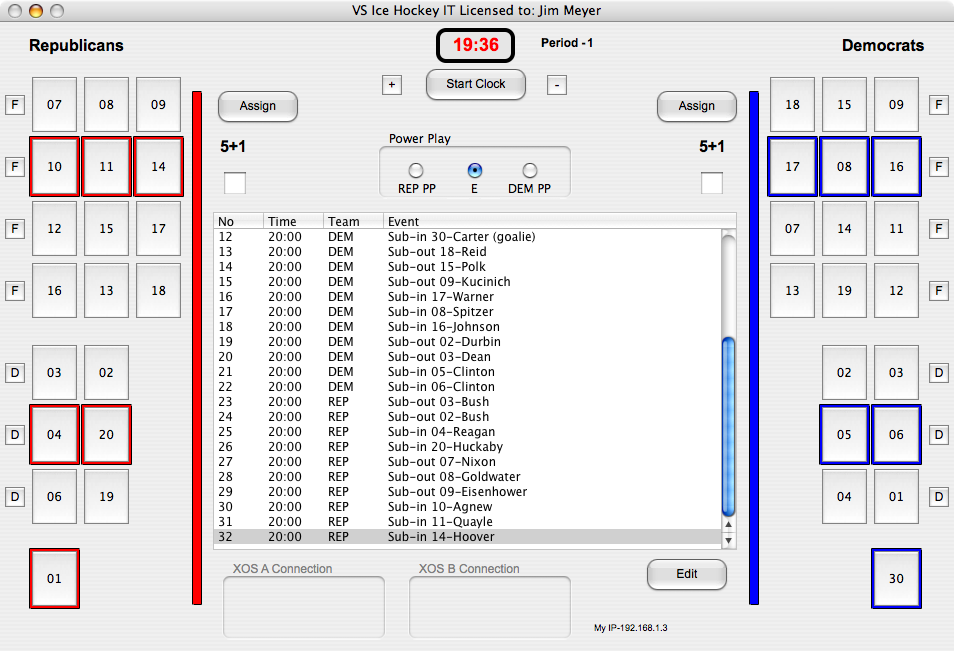 Sub a player, forward line or defensive pair with one click of the mouse.
Quickly generate reports for either team that include all the players ice time per period and game total. Those times can also be broken down into even strength, power play and short handed. Average time per shift is also calculated.
Optional "Matchup" report includes how much time selected players from opposing teams were on the ice at the same time.
Available for Mac or Windows.
A complete demo of the product along with user manual is available. Just e-mail us at info@VarsitySystems.com and specify "IT" along with your preference for Macintosh or Windows.